WORKER WIN:
San Diego Hotel Workers Beat Marriott
In October 2018, More than 160 San Diego Hotel Workers took on Marriott - the largest and most powerful hotel company in the world. Marriott workers were often paid so little they had to work two or three jobs to survive. When Marriott refused to pay them a fair wage - they went on strike.
Hotel housekeepers, banquet servers, and room attendants sacrificed their paychecks and to force the hotel giant to provide fair wages, stable healthcare costs and a secure retirement.
7,700 of their fellow UNITE-HERE Marriott hotel workers across the nation joined them - saying "One Job Should Be Enough".
The Labor Council was there every step of the way - bringing firefighters, teachers, construction workers, janitors and domestic workers to walk with them side by side. The Labor Council used its power to rally elected officials and community leaders to stand up and fight back.
After 35 days - workers brought a $36 billion corporation to its knees.
UNITE-HERE hotel workers won:
40% increase in wages

First time pension

No increases in health insurance premiums over four years

Workplace protections against overwork, sexual harassment and understaffing
As all the hotels compete for workers, they will be forced to pay higher wages at both union and non-union hotels. In their fight for a fair contract, UNITE-HERE workers raised wages and working standards not just for themselves but for all workers.
When We fight, We Win!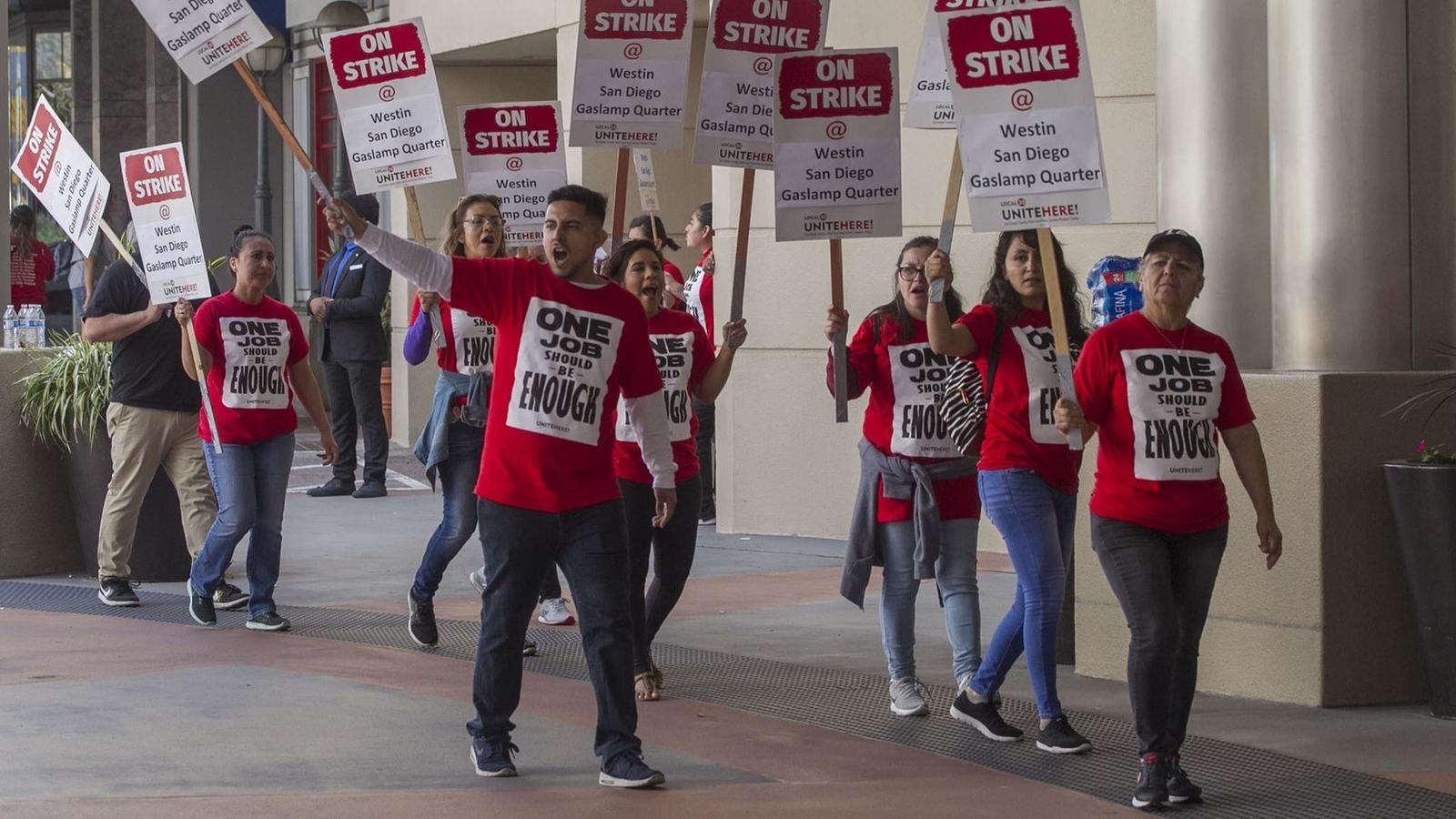 Marriott Strike yields 40% pay hike for housekeepers